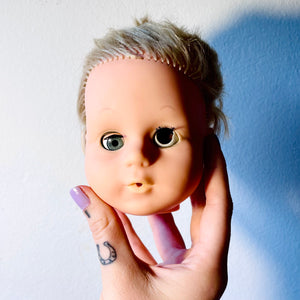 Sam
- Seriously dodgy haircut. 
- Lost his eye in a fishing accident 
- Favourite band is Backstreet Boys and he's seen them play live twice.
Please note this is a vintage toy part and will show signs of wear/ aging/damage. This listing is for the doll head only.
Obviously, description is for humour only, this is a plastic toy and does not have real hobbies.
Not suitable for children.